Renee' Kelley, Lead Investigator

Renee' and her daughter, Colleen founded the Michigan Messengers team in 2010, after many years of dealing with the paranormal in their family home. Living in a "haunted" home, (also the Michigan Headquarters) Renee' has enhanced her ability to sense the presence of "spirit". She leads her Michigan team without fear, is a knowledgeable researcher and is always searching for new equipment and new investigative methodologies.
Renee 'owns and operates a medical transcription service, which has helped her hone the specific skills needed for catching the hundreds of EVPs found on investigation. In her spare time, she's an avid quilter, enjoys fine needlework, cooking and spending time with her Basset Hound, Maggie, who joined her family in late 2010 .

---
Amy Kelley, Investigator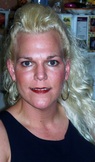 Amy is our most enthusiastic investigator and our photography specialist. She brings many gifts to the table, including her sharp intuition and ability to sense the presences around her. She also brings her fantastic personality to boot!
Amy is an Interior Designer and is currently studying the subject at Baker College. In her free time, she loves to collect americana and spends most of her time with her beautiful son, James, who has special needs and is handi-capable.
---
Pete Kelley, Investigator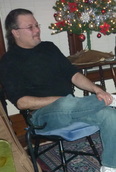 Pete is a musician and fine artist/craftsman who works from his home creating drawings and most peculiarly, handmade dolls for collectors of Kiss band memorabilia. In his spare time, he is an avid collector of band memorabilia himself. He also is an Interior Designer and is currently studying the subject at Baker College of Mt. Clemens.

Most of his time is spent at home with his adorable son, James, who has Autism and Cerebral Palsy. James is proving to be even more special, as he has the gift of seeing spirits, so Pete has his hands full in collecting messages from those flock to his son because of his radiant light.
---
Rachelle Hardy, Case Manager

Rachelle has been a Practice Administrator in the medical field for over 13 years. She possesses excellent communication skills, whether it is with people she can see or …the ones she cannot! Being a manager, she has learned the value of research and organizational skills, providing precise and accurate details to the people she deals with on a day-to-day basis.

She has always had a fascination for the paranormal. Rachelle takes great pride in helping people, both medically and spiritually. Her inherent sensitivity and tremendous energy brings to the Michigan team the very same skills needed for managing our cases, as well as developing a dedicated rapport with our clients. She is an enthusiastic go-getter, with an incomparable sense of humor, but also a truly compassionate disposition when the need arises.


---
Brooke Kelley, Investigator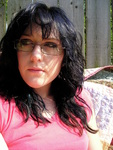 Brooke Kelley is a skilled investigator with a raw talent for convincing spirits to communicate with her. She began investigating professionally in 2009 and has captured countless EVPs and unexplained voices while always keeping it fun and quirky.
Brooke is an Artist and a student of poetry. In her free time, you might catch her quilting, listening to her favorite music or exploring the outdoors on many adventures.
---
Rick Trombley, Investigator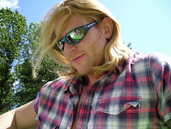 Rick Trombley is our "go to" guy. He is a fearless investigator and kind of our protector. He is the one given the tasks that require brut strength and ultimate courage, (like going into the creepy and seriously haunted basement of our headquarters, eeek!)
He is a professional personal trainer and body builder and loves wrestling and hand-to-hand combat. In his free time, he reads comics and poetry and plays video games, as well as spending quality time with his girlfriend, (yes ladies, he's taken!)
---
Kevin Kelley, Tech Manager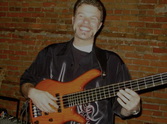 Kevin is our gadget guru and tech manager. He knows all things electronics and helps us select the perfect device for what we need and even teaches us how to use it. He often sets up our equipment and as a true skeptic, helps us analyze our evidence to rule out the normal or any natural distortions or feedback in our evidence. In his free time, he plays bass guitar with his band, Basement Production, (coulda guessed from his photo, huh?!), and coddles his basset hound, Maggie whenever possible.
---