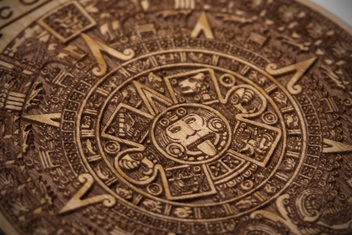 By: Renee Kelley
It is somehow fitting that it is two months past what was predicted to be the end of the world and nothing has happened or changed. I don't know what the rest of the world was doing during 2012, but I do know what I was doing. I did not spend all of my time thinking about what would take place on December 21, 2012, but I did contemplate survival and what would be needed to achieve that. I considered what it would be like to live with the bare minimum of daily necessities and whether or not I would need to gain knowledge of new survival skills such as hunting, water preservation, and farming. I knew one thing for certain; I wanted to survive if at all possible and also wanted to ensure the safety of my family. Beyond that, I did not spend much time devising a disaster plan.
I did however spend my weekends watching any and all made-for-TV and/or cable network movies about disasters. Almost every Saturday during 2012 had some type of catastrophic, potentially world-ending movie on one of the cable channels. Believe it or not, you can learn a lot from these movies. There were several different plots; asteroids hitting the earth, enormous solar flares hitting our grid, ice tornadoes, and storms of an intense nature that cause worldwide destruction. Since these were movies, there were always heroes, not all of them surviving but of course there is always one hero that makes it to the end. The actors in these movies were given clever scripts, which included various and sundry survival skills. If one were to believe that these disasters could actually occur, gaining knowledge for survival from a made-for-TV movie is truly not that unrealistic. There appeared to be some truth behind the fiction and the survival techniques displayed in these movies in reality seemed quite possible to accomplish.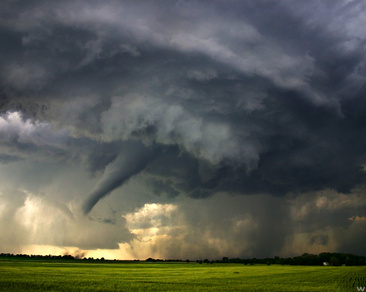 There were also other programs about prepping for doomsday and documentaries about the various prophecies, specifically how they were interpreted by the scholars of today, religious, academic and scientific. Without knowing for certain, there were probably a lot of people in this world who believed in the possibility of an apocalypse because of the prophecies and either did what they could to prepare or continued on with their day-to-day lives knowing there was little they could do to stop it. On December 20, 2012, I went to bed with hope and a prayer that if anything did happen; we would be able to survive even though we were ill-prepared. At the very least, I suspected there would be some type of interruption in the electric grid caused by a solar storm that would set the world on it is heels due to lack of communication and the all-important electric power we desperately cling to. I had a mental picture of what the world would be like without cell phones, laptops, Bluetooth devices, cable TV, just to name a few.

It goes without saying; transportation would come to a standstill eventually because there would be no fuel for the vehicles. Money would very quickly become unimportant. There would be no need for credit. There would be a rebirth of the barter system since our largest commodity would more than likely be food. The real downside to worldwide catastrophe of course would be lack of sewage systems, lack of clean water, lack of proper food/food storage, and medical care. But wait…does any of this sound vaguely familiar?

We have already experienced mega-disasters that have demolished communities and brought people to their knees. In retrospect, maybe December 21, 2012 was supposed to be a turning point. Maybe we were supposed to learn from our past mistakes and start taking better care of this beautiful planet that was gifted to us. Realistically, we could say that the act of God disasters we have witnessed are actually caused by man, since we continue to ignore the clear warnings of scientists today about global warming and overuse of our farmland. We continue daily to press the limits of our electric grid by using as much power as we feel we need for our comfort. We gas-up our vehicles and we drive without any particular purpose or destination in mind. We have become a nation of disposables without any thought to what this does to our land and water.

Is it possible the Mayans or Nostradamus could foretell what future generations would do to the planet, which would eventually lead to our demise? There are biblical warnings, which tell of the great battle between Heaven and Hell that eventually leads to death and destruction on Earth. Since December 21, 2012 passed without incident, I believe the prophecies were meant to be a somber warning about what could happen if we were not paying close attention to how we treat our planet. Since nearly every century for the past 1200 years has profited from its level of progress, namely tapping into natural resources and increased manufacturing, it wouldn't be too improbable to predict future events of coming generations. It should be no surprise that when we turn on the weather channel each day, we hear of another severe storm approaching somewhere in the world. As each year passes storms become more damaging, coastal land erodes, temperatures either rise or fall to record-breaking limits and loss of life becomes greater in number.

Whether or not you were prepared for end-of-world events or whether or not you believe in prophetic history, 12-21-12 had to cross your mind at least once during the preceding year. Hopefully, the very thought of an apocalyptic event brought about prayer and self-commitment for a better environmental future.