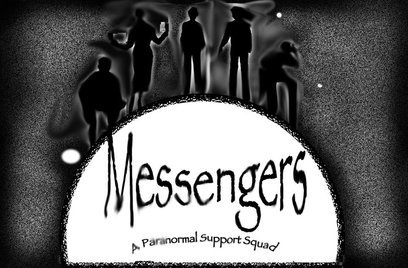 ABOUT US:

Messengers Paranormal is volunteer organization that provides assistance to families, historical places and individuals who may be experiencing phenomena that is unexplained and may be paranormal.
We assist with historical research, case management, professional and confidential investigation of the property, and providing feedback and referrals to our clients so that they may have peaceful spaces & peace of mind.
---
---
For a FREE investigation and/or consultation, contact us via the button below:

¡Hablamos a español!
Para una investigación o consulta, (gratis) contacte con nosotros abajo:

---
OUR CALENDER OF EVENTS:
Upcoming Investigations:
Saturday, November 10th-Sunday October 11th- Arcadia Opera House and Antiques Gallery, Arcadia, Fl
NEW! 2015-2016 -Arch Creek Park - Ghost Tour Schedule: CLICK HERE TO HEAR ABOUT OUR TOURS

8:00-10:00 PM
Saturday, October 24th, 2015
Wednesday, October 28th, 2015
Saturday, November 7th, 2015

---
2015-2016 - Deering Estate - Ghost Tour Schedule:
Ghost Story Tours
- (Now conducted by a professional STORYTELLER. No paranormal teams present.
See Deering Estate for more information:
http://deeringestate.com/ghost-tours/

Investigation Tours
- Spookover all night. Investigate the estate with our professional investigators. Snacks and beverages
provided. Overnight-11 pm to 4 am. $65 per person.
Friday, October 9, 2015
Friday, January 8, 2016
Friday, March 4, 2016
TO PURCHASE DEERING ESTATE GHOST TOUR TICKETS, CLICK BELOW:
---
Past Events:
2014-2015 Deering Estate Ghost Tour Schedule
Thursday April 16, 2015 - Spookover 11 PM - 4 AM
Friday, March 13, 2015 - Historic Ghost Tour: Be Your Own Investigator-7 PM - 9 PM
Thursday, February 19, 2015 - Spookover 11 PM - 4 AM
Friday, January 2, 2015 - Historic Ghost Tour: Be Your Own Investigator-7 PM - 9 PM

Thursday, November 20, 2014 - Historic Ghost Tour: Be Your Own Investigator-7 PM - 9 PM

Thursday, December 18, 2014 - Historic Ghost Tour: Be Your Own Investigator-7 PM - 9 PM
---
---